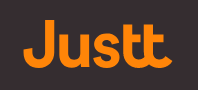 Justt is Denmark's largest purchasing community-serving businesses. We are experts in negotiating the best prices and terms for every purchase, ranging from office supplies and fuel to insurance products and electricity supply agreements. By helping thousands of member companies save time, money and effort on everyday administrative purchases, we free up extra resources for them to manage their respective businesses.
https://vimeo.com/243854437
Description
On behalf of Justt, Ciklum is looking for a Senior .Net Back End Developer to join Gdansk team on a full-time basis.
Do you want to take part in crafting and shaping our new digital procurement platform? Are you willing to join the development expedition into the jungle of cloud services and web technologies to form a state-of-the-art digital platform – then welcome on board!
Responsibilities
Design and implement the backend of our digital platform;
Create, extend, and evolve APIs to allow easy access for external developers;
Model and structure the data backend by using SQL- and NoSQL technologies;
Integrate cloud based services into the platform;
Identify technical debt and provide solutions to eliminate these;
Use of best practices such as Code Review and Design Patterns in your work;
Apply Quality-First mindset in your solutions e.g. by writing unit tests and applying code analysis.
Requirements
Experienced in .Net/C# programming;
Some Experience in Agile development;
Expert in designing and building .Net web applications;
Good knowledge of design patterns;
Experiences with Microservice architecture and RESTful API services;
Knowledge of cloud infrastructure and -services (we use Amazon AWS);
– and NoSQL technologies;
Experiences with continuous integration;
Knowledge of version control and code branching schemes;
5+ years of general programming experience in .Net;
Excellent written and spoken English language skills.
Desirable
Experience with Scrum;
Experience with container technologies such as Docker;
Experience with Amazon AWS infrastructure and services;
Knowledge of earning frameworks such as AWS ML;
Master's or Bachelor's degree in relevant sphere.
Personal skills
Open and Proactive: You raise issues of concerns, and suggest improvements
Collaborative attitude: You love working with others – to inspire and get inspired
What's in it for you
You'll get a unique opportunity to build and grow a new digital platform for a proven business model in a start-up atmosphere where ambitions are high, as well as the appetite for trying out new technologies;
We strongly believe that awesome products are created when awesome people are working closely together – so expect some
Competitive salary;
A deluxe, modern office in the center of Gdansk;
Ergonomic and user-friendly equipment (laptops and standing desks );
Private medical healthcare, fully covered by Ciklum, with a possibility to include your family in it;
Fully covered life insurance – 100 000 PLN;
Fully covered drug insurance – up to 2 000 PLN/year;
Multisport card, 100% covered by Ciklum – Benefit Systems, Plus package;
Parking space, 50% covered by Ciklum.