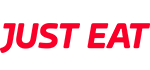 JUST EAT is the world leader in online takeaway ordering - processing millions of orders across 12 major markets, with a clear #1 position in all of these. We have achieved this by building a growing network of over 63,000 restaurant partners and continuing to commit major investment into our technology platform, our brand and our people. Just Eat is now firmly established as one of the UK's leading consumer brands, we are all about choice and are helping the nation 'find your flavour' as we embark on creating the world's greatest food community.
Following our IPO in 2014, Just Eat is now well established as one of the most successful, innovative and high growth technology companies in Europe, with year-on-year order growth of over 50%.
Our people are at the heart of everything we do. Globally we have 2500 Just Eaters. They embody our values: Make Happy, Razor Sharp and Big Hearted. We truly believe it's the people that make Just Eat the great company it is. We have an incredibly open culture. We're about making everyone feel comfortable, sharing ideas and trying out new things.
Description
On behalf of Just Eat, Ciklum is looking for an experienced Senior .NET Engineer to join our team in Kyiv on a full-time basis.
You will be part of the growing development team. You will work closely with UK based teammates on real time messaging and components that are powered by big data to provide data-driven decision making across the organization. Daily work often includes communication with people from other teams and departments.
Responsibilities
The quality, availability, security, scalability of the platform
Continuous delivery of increments
Take part in the planning and be responsible for the outcome
On-call support on weekly scheduled basis
We don't divide responsibility for development and operation of our platform, so you and your team will support the changes you make all the way through to operating successfully in production at peak times
As an Engineer you will need to play a key role in turning ideas into reality. As stated we are big into AWS, Google Cloud, C# and Python and either of these skills are preferred, however we are looking for great talent but not specific skills, so If you have experience and passion in any of the following we would like to hear from you.
Requirements
Event oriented microservices architecture
.Net Core
AWS: SNS/SQS, lambda(Serverless), EC2, CloudFormation
CI/CD – TeamCity, github, ansible
DynamoDb, Redis, MySQL, SQLServer
ElasticSearch, Kibana, Grafana
WebAPI, Rest
What's in it for you
We'll believe and trust in you and your abilities. So you and your team will have the authority to make the technical decisions you need to meet your responsibilities to the rest of the platform and company.
An environment in which good, evidence-based arguments are always listened to, appreciated and will win out.
Each team make technical decisions
3 days Hackathon every 3 months for creative ideas
Flexible schedule and friendly atmosphere
Communities for the enthusiast: architecture, API design, aws, lambdas and many more.
Potential business trips to the UK
Christmas and Summer party for all employees.
5 days off for education (conferences, certifications)
Regular 1-2-1s for feedback and personal development
Client video presentation