Senior .NET Full-Stack Developer for CODE Worldwide (Kyiv)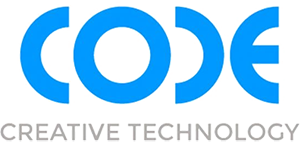 Code Worldwide – RAPP LTD business, who help companies make more money through the use of smart technology.
Today, brands compete on customer experience and service as much as product. Most meaningful interactions between brands and audiences take place in an environment driven by technology, informed by data. Our work helps clients thrive in this ever-changing landscape by better understand their customers' lives, where brands can fit into them, and how to increase engagement and incremental revenue.
You can be involved in the developments of one of 2 main services delivered by CodeWW to customers:
adZU – Marketing Innovation and Automation Platform: adZU is an operating system for Agile Marketing businesses, credited by Gartner as 'Visionary'. It is a suite of 60+ marketing apps that streamline and optimize the end-to-end process of marketing implementation
Design and Development of Technology Products: we build custom products and platforms for our clients on web and in mobile to help them create better services for their customers and streamline the way they implement marketing.
Description
On behalf of CODE Worldwide, Ciklum is looking for a Senior .NET Full-Stack Developer for our team in Kyiv on full-time basis.
Responsibilities
Product & Platform development:
New features development as part of agile development team
Collaborative work with Product Owner to understand client problem, desired solution (value proposition) and existing constraints
Understand domain area (digital marketing) and key product benefits which provide competitive advantage
Technical expertise and knowledge:
Drive technical design with your team
Provide feedback to peers on code quality through regular code reviews
Ensure high quality of developed features (including good coverage with automated tests)
Strive for technical excellence and keep knowledge up to date
Be able to support your sound recommended solution with facts
Produce necessary amount of technical documentation
Understand and use the difference between prototype and enterprise solution
Actively participate in building up mature enterprise solutions (fast, scalable, secure)
CICD: Work with DevOps team to roll out solution to production (AWS VPC)
Processes:
Reliably estimate the work
Be reliable player of cross functional agile team
Timely report progress and remaining work through established system of records (JIRA)
Requirements
5+ years in application development
Understanding the sense of OOP/OOD/DDD
Using of OOP and patterns
NET+MVC experience
MS SQL database experience and ORM technologies such as NHibernate, LINQ
MSBuild
Performance optimization
IoC technologies
WCF experience
HTML5/CSS3/JavaScript and AJAX experience
Desirable
Design and usability skills are a plus
Multi-tenant application development experience is a huge plus
Database clusters and Cloud development experience is a huge plus
CQRS and Event Sourcing Experience
MongoDB
Knockout
Personal skills
Self-motivated, oriented to long-term life results, interested to work with huge systems
Strong spirit skills set: conflict resistant, self -motivated, result-oriented, responsible, honest, "open", courageous
What's in it for you
Get experience in the most complex product development environment.
Ability to take technical decision since CODE has independent production office in Ukraine with no technical control from London.