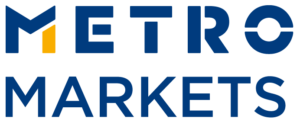 Metro Group is the top-5 largest retailer in the world. We are honored to be a partner to build brand-new eCommerce Marketplace platform and make our client #1 digital eCommerce provider in Europe.
Our client has incredible expertise in physical sales, as well as successful eCommerce business in Germany. New commercial platform is part of strategic roadmap to bit global marketplace providers like Amazon/eBay in selected market segments and leverage strong world-wide branding, 20+ millions of existing offline clients, dedicated field-force sales in Europe and well-established logistics, delivery and client-support network.
The platform assumes to host 10+ high-load cloud-based product applications, managed end-to-end by dedicated teams (including Product Owner on client side /Germany/, and full cross-functional teams on Ciklum side /Kiev/). Ciklum team encounters 100+ employees for this project which is planned for 18 months at least. First public-beta release is planned for Sep 1, 2019. Our delivery started in September 2018 and current team size is 50 employees.
Automation, performance and security QAs will work along with Manual QA engineers to ensure the highest quality standards. Our project offers amazing opportunity to apply your experience, build engineering process from scratch using the latest technologies and gain new knowledge.
Description
On behalf of Ciklum Solutions and Metro Group, Ciklum is looking for Senior PHP Developer to join our Kyiv team on a full-time basis.
As a Senior Software Engineer Back End you proactively develop the marketplace platform and internal services. You regularly collaborate with colleagues of all disciplines in cross-functional teams and together you create great digital products. You use modern technologies and agile methodologies in order to reach your goals. Because of your experience and knowledge, you strive for continuous self-improvement in terms of methodology, quality, knowledge as well as support for your teammates and colleagues.
We offer you an agile environment with startup mentality, no bureaucracy, flat hierarchies as well as courage and trust to evaluate new approaches. We value personal interaction so project presumes frequent client visits to Kiev, as well as business trips to Germany for Development team, not just managers.
Ciklum Solutions is a growing business line of Ciklum with currently 250 employees that delivers approximately 70 projects simultaneously. Our projects usually last for 3-12 months and our technological focus is mainly on web and mobile technologies. So, you'll have the opportunity to get frequently in touch with new projects. Through direct knowledge exchange with international clients you are an important contributor in making them successful.
Our environment gives you the opportunity to share your professionalism to help team members grow and we support you with training and education in the areas where you want to develop.
Responsibilities
Back-end development of new functionality
Code and Architectural review
Transform requirements to a set of various types of tests
Communicate with PMs, developers, architects, QA engineers and other colleagues and stakeholders
Proactive position in solution development, processes improvements
Delivering the product roadmap and planning for the future
Handle complex problems that might arise during solution development and provide field support with creative and rapid solutions
Ensure that the highest coding standards are met and write highly testable, automatable and performant code over the whole SDLC
Requirements
Excellent knowledge in computer science, database theory, code testing practices
Understanding of network interactions and protocols, conventions (REST)
Excellent knowledge and experience in PHP 7
Troubleshooting and debugging PHP applications
Practical experience with:

Development of REST APIs;
Web frameworks (Symfony);
Testing frameworks (e.g. PHPUnit, Behat);
ORM (Doctrine);
NoSQL (e.g. MongoDB, ElasticSearch), RDBMS (e.g PostgreSQL, MySQL/MariaDB/Percona);
Key-value storages (e.g. Redis, Memcached);
Web Servers (e.g. NGINX, Apache);
Continuous Integration (e.g. Gitlab Pipeline, Jenkins, Capistrano);
Version control systems (e.g. GIT)
Desirable
Understanding of orchestration and virtualization (Docker)
Experience with Cloud solutions (e.g. AWS, Google Cloud, Azure)
Knowledge of message broker systems (e.g. Apache Kafka, RabbitMQ)
Personal skills
Ability to relate positively to and engage with a wide range of people
Strong self-motivation, reliable and flexible team-player. High attention to details
Always seeking to improve processes and suggest alternative better solutions
What's in it for you
Career growth opportunities;
Realization of your innovative ideas in building new solutions and services
Possibility to propose solutions on a project
Friendly collaborative teams and enjoyable working environment
Professional skills development and training programs
Variety of knowledge sharing, training and self-development opportunities
Learn different business domains
Constant flow of new projects
Dynamic and challenging tasks
Projects from scratch
Continuous self-improvement
State of the art, cool, centrally located offices with warm atmosphere which creates really good working conditions
Long-term employment with 20 working-days paid vacation and other social benefits