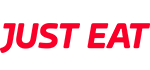 JUST EAT is the world leader in online takeaway ordering - processing millions of orders across 12 major markets, with a clear #1 position in all of these. We have achieved this by building a growing network of over 63,000 restaurant partners and continuing to commit major investment into our technology platform, our brand and our people. Just Eat is now firmly established as one of the UK's leading consumer brands, we are all about choice and are helping the nation 'find your flavour' as we embark on creating the world's greatest food community.
Following our IPO in 2014, Just Eat is now well established as one of the most successful, innovative and high growth technology companies in Europe, with year-on-year order growth of over 50%.
Our people are at the heart of everything we do. Globally we have 2500 Just Eaters. They embody our values: Make Happy, Razor Sharp and Big Hearted. We truly believe it's the people that make Just Eat the great company it is. We have an incredibly open culture. We're about making everyone feel comfortable, sharing ideas and trying out new things.
Description
On behalf of Just Eat, Ciklum is looking for a Senior Product Owner to join the Kyiv team on a full-time basis.
The Growth team resides in the Data organization at Just Eat, and is responsible for growing our user base across the global platform. We work closely with the Marketing department to build stable and scalable tools which are used to acquire and retain customers. We are an agile, data-driven team that works to understand our customers, build hypotheses, and rapidly iterate on those ideas.
The engineering team are based in Kyiv, so the role includes some travel
Responsibilities
Works directly with key business stakeholders, at all levels of the business, to identify and analyses opportunities to improve our products and tools in ways that will deliver significant business and customer value. Defines &initiates overview requirements for new projects and clearly states the potential impacts on the operational areas of the business. Writes clear user stories at both low level function point and overarching theme level, combining with acceptance criteria.
Creates and is responsible for the detailed product backlog for the next three months.
Works closely with developers to ensure that user stories are complete, clear, concise, and comprehensible and all supporting documentation is linked and dependencies specified.
Deliver product increments
Works effectively in an agile environment to deliver product increments. They own rollout planning. Drives effective, data driven product performance management, create clear dashboards, and report on major metrics.
Deep understanding of the Just Eat business model & drivers, as well as similar models/competitors, and can effectively use relevant data to support predicted impact analysis of proposed product changes. Shares industry trends & learnings with colleagues to help everyone grow.
Communicates with key senior stakeholders at a detailed level before, during and after the product development process to manage expectations and ensure that requirements are clearly understood and meet business needs. Transparently communicates on their progress and discusses ideas with their team and Head of Product.
Takes a collaborative approach and fosters strong working relationships with their immediate team and wider organizational structures.
Looks actively for opportunities to develop their skills and knowledge using internal and external sources.
Requirements
Ability to work cross-functionally with engineering, partner teams, and stakeholders in an Agile environment
Experience working on business critical projects, impacting multiple teams
Experience working with internal stakeholders to deliver value for the end user
Ability to understand and discuss technical concepts, manage tradeoffs and evaluate opportunistic new ideas with internal and external partners
Excellent understanding of wider industry trends in their area of expertise – technical and/or product
Strengths in problem solving, issue-resolution, ability to work in a deadline-driven work environment, attention to detail, and ability to multitask
Able to see the bigger picture, developing and implementing robust strategic plans
Able to constructively challenge the status quo
Desirable
Commercial product management experience in large technology-focused companies
Proven success in delivering online products, tools and services in a high-growth environment
Strong analytical and quantitative skills; ability to use hard data and metrics to back up assumptions, recommendations, and drive actions
Personal skills
Strong verbal and written communication skills with a demonstrated experience engaging and influencing a range of stakeholders, including senior executives
Innovation and strategical thinking
Strategical thinking
Solid organizational and management skills
What's in it for you
International working environment
Variety of knowledge sharing, training and self-development opportunities
Business trips
Competitive salary
Client video presentation