Senior Project Manager for Code Worldwide (Malaga)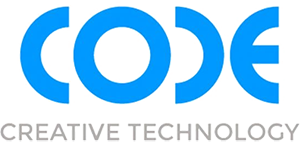 Code Worldwide – RAPP LTD business, who help companies make more money through the use of smart technology.
Today, brands compete on customer experience and service as much as product. Most meaningful interactions between brands and audiences take place in an environment driven by technology, informed by data. Our work helps clients thrive in this ever-changing landscape by better understand their customers' lives, where brands can fit into them, and how to increase engagement and incremental revenue.
You can be involved in the developments of one of 2 main services delivered by CodeWW to customers:
adZU – Marketing Innovation and Automation Platform: adZU is an operating system for Agile Marketing businesses, credited by Gartner as 'Visionary'. It is a suite of 60+ marketing apps that streamline and optimize the end-to-end process of marketing implementation
Design and Development of Technology Products: we build custom products and platforms for our clients on web and in mobile to help them create better services for their customers and streamline the way they implement marketing.
Description
On behalf of Code Worldwide, Ciklum is looking for Senior Project Manager to join Malaga team on a full-time basis.
Responsibilities
Working with a team of 3-5 developers and 1 QA
Projects of 5 to 100 man/days, + providing estimations for future projects
Deliver in-time and within quality standards
Maintain effective communication and reporting
Requirements
Experience of managing several projects simultaneously keeping to budget and deadlines (working on 2-3 projects in one time)
Experience in managing both Product Development and Professional Services teams, working with both fixed price and time and material models
Experience in managing or supervising the operations(support) is a plus
Experience in Product Lines Development
Experience in setting up or changing team/company working processes
At least 2 successful projects went LIVE
Experience with European customers.
Great level of skills in Microsoft Project and Jira
What's in it for you
Opportunity to get experience in the most complex product development environment
Ability to take technical decision since CODE has independent production office in Ukraine with no technical control from London.