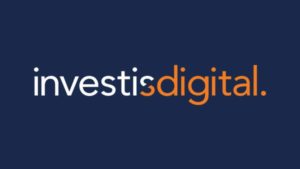 Investisdigital is a unique player in the digital communications market, and continues to strengthen and grow.
If you share our passion, energy and a drive for excellence, you'll enjoy our fast-moving, vibrant environment.
You'll be collaborating with talented people and teams including designers, account managers, strategists and developers across our international offices.
To be honest, it can get a bit hectic at times, but in our business you wouldn't expect anything less as we challenge ourselves to be the best.
You'll be joining a team of digital communications professionals who combine expertise, technology and service to create award-winning solutions. You'll be making new friends too.
We're a welcoming bunch where ideas are valued. Everyone is actively encouraged to develop their careers. We're committed to helping you grow, professionally and personally.
Description
On behalf of Investisdigital, Ciklum is looking for Senior QA Automation Engineer to join our Kyiv team on a full-time basis.
As a Senior QA Automation Engineer, you will ensure the quality of product by providing Quality Assurance throughout the product life cycle. Your role will also be to ensure that product features are compliant with functional and non-functional requirements.
Responsibilities
Assist in the creation, documentation, implementation and maintenance of the Quality Assurance process required to ensure the quality of Investis' complex IT infrastructure and software development initiatives;
Participate in task planning for quality assurance work;
Review of requirement documents, functional and technical specifications to ensure that quality is embedded in the process;
Establish procedures for test preparation, integration testing, load testing and regression testing;
Create test plans to ensure the conformity of the output of IT projects to the specifications;
Write test scripts to automate the test plans;
Execute test plans (i.e. the running of tests) and the recording of non-conformities within the company's bug tracking database;
Liaison with the development team to ensure that non-conformities are recorded correctly, are responded to and followed up appropriately to provide resolution;
Review and approve of release documentation (including release notes and system documentation) to ensure that they correctly reflect the project being delivered and match the stated project requirements;
Make the provision of regression testing as appropriate to ensure that new initiatives do not expose problems to other system areas;
Review and provide feedback from a quality perspective on the software release mechanism to ensure that it provides the quality it is supposed to.
Requirements
Experienced practitioner of Quality Assurance within IT Services and software development realm focused on the Web environment;
Knowledge of QA best practice and testing methodologies (such as black box and white box testing);
Hands-on familiarity with automated testing tools like Selenium etc;
Experience in maintaining and enhancing a QA process and adhering to it;
Ability to build relationships with development team, influence them and be able to deliver news about non-conformities in a proactive and positive way;
Have a good appreciation of IT terminology and concepts to allow easy and free communication between IT team members and QA;
Familiar with web development concepts, ideally able to code in HTML (although this is for familiarity reasons and is not required to perform the job);
Understanding of web accessibility frameworks as well as SEO guidelines;
Preferred – Python experience of writing test scripts.
Personal skills
Organized, Confident, proactive self-starter;
Able to work independently and within a team;
Attention to detail;
Ability to think laterally solve problems;
Excellent communication skills (English written and oral).
What's in it for you
Competitive salary
Possibility to work in a big and successful company
Career and professional growth
Long-term employment with 20 working-days paid vacation and other social benefits
Variety of knowledge sharing and training opportunities