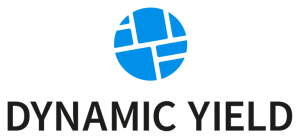 Dynamic Yield's AI-based personalization technology stack helps marketers increase revenue by automatically personalizing each customer interaction across the web, mobile web, mobile apps and email. The company's advanced customer segmentation engine uses machine learning to build actionable customer segments in real time, enabling marketers to take instant action via personalization, recommendations, automatic optimization & real-time messaging - in a single platform.
Dynamic Yield personalizes the experiences of more than 600 million users globally and counts industry leaders like IKEA, Urban Outfitters, Ocado, PacSun among its many customers. Based in New York, the company has more than 140 employees in six offices worldwide
Description
On behalf of Dynamic Yield, Ciklum is looking for Senior React Developer (Local Lead)  to join Kyiv team on full-time basis.
We're on the lookout for an enthusiastic and very experienced Web Developer who has a strong need to always be on the bleeding edge of technology. As a Web Developer at Dynamic Yield we expect you to be as passionate about design as you are about technology with a proven track record in large scale web applications.
Ability to build an app from the ground up: responsive data, sleek design, engaging content, high-end functionality and performance are the name of the game! Be a key part of our product roadmap and help us shape the future of how our customers engage with people on the web.
Responsibilities
Build a highly complex web application based on Angular/React and ES6 from the ground up
Lead feature development from and turn beautiful mockups into rich fully functional interfaces
Ownership of technical design of new features
Stay updated on technological advances related to user experience
Requirements
At least 4+ years of JavaScript experience
At least 1.5+ year of React experience
Fluency in HTML/CSS
Experience with server-side technology (Ruby on Rails/NodeJS) a plus but not mandatory
SQL/NoSQL database experience (MySQL, Redis) a plus
Excellent verbal and written communication skills in English
What's in it for you
Opportunity to contribute to the world's leading AI based personalization OS!
Opportunity to get promoted to the Team Lead role in the nearest future.
State of the art, cool offices with warm atmosphere which creates really good working conditions;
Opportunity to work with cutting-edge technologies, initiate and promote technical solutions;
Variety of knowledge sharing, training and self-development opportunities;
Friendly and trusted environment where all ideas are heard.
Competitive salary;
Business trips to Israel