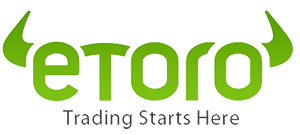 eToro is the world's leading social trading network, providing more than 12 million users from around the world a one-stop-shop solution for their trading and investing needs. Since 2007, eToro has positioned itself as a Fintech leader, pioneering revolutionary practices such as social trading, blockchain and machine-learning-based investment products. eToro is a regulated and secure platform, operating in full transparency with its clients' interest in mind.
eToro's award-winning trading and investing platform is at the forefront of Fintech technology. Our Research and Development department develops cutting-edge technologies, focusing on field-relevant areas, such as blockchain and artificial intelligence. We offer competitive fees and an organizational culture which is both professional and fun.
Description
On behalf of eToro, Ciklum is looking for a Senior Salesforce Developer to join Kyiv team on a full-time basis.
eToro (http://www.etoro.com) is a global social trading and investing platform, serving 12 million users across 140 countries.
eToro onboards Salesforce Marketing Cloud (SFMC) to significantly enhance its marketing reach.
As a senior  SF developer, you will be a key hands-on contributor to project architecture, implementation and on-going collaboration with many facets, including our marketing team to achieve business impact. In addition, you will be engaged in any Salesforce related activity in eToro.
You will be part of our Experience RnD group which develops eToro added value and differentiating features that drive the company growth….and we do it all fast!
Responsibilities
Own and contribute (hands-on) to Salesforce Marketing Cloud project architecture and implementation; including administering the account
Work closely with Marketing Automation team to implement 'business impact' capabilities in the SFMC platform (i.e. data extension, email, user journeys, social, API etc)
Work closely with SF professional services and/or 3rd party consultants to ensure best practices
Work closely with RnD team to integrate SFMC with CRM, eToro data and backend platforms (using SQL, APIs and more)
Collaborate with IT, Security and Compliance colleagues to apply guidelines
Own and lead an existing Salesforce CRM (custom implementation over Force) support and further development; collaborate with 3rd party provider as needed.
Create a sense of ownership and leadership across any SF related matters
Promote 'can do' and good team spirit atmosphere
Requirements
5 years of experience in development;
2 years of hands-on experience in SFMC
Proven experience in setup & implementing marketing capabilities on Salesforce Marketing Cloud
Strong skills in SQL
Experience in integrating SFMC with external APIs
Experience with AMPscript
Good communication skills (English)
Desirable
Good understanding in marketing domain, tracking and practices
Knowledge and skills in SF CRM and/or SF Force product
Coding skills
What's in it for you
Working with the latest technologies; experience high scale on world-known product
Competitive salary
Long-term employment with 20 working-days paid vacation and other social benefits
State of the art, cool, centrally located offices with warm atmosphere and dynamic environment
Client video presentation