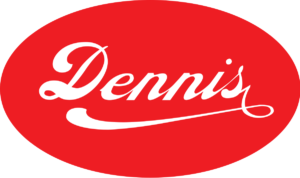 Dennis is one of the UK's top magazine and online publishers and one of the most innovative, successful and respected publishers across the world. As the 6th largest consumer magazine publisher, Dennis has transformed its business from its traditional print publishing roots to a true multi-platform, award-winning media company, with a group turnover of over £130m.
The company has launched and owned some of the world's biggest global magazine and online brands – including Alphr, Den of Geek, The Week and Buyacar. Today, Dennis is one of the most dynamic media companies in the UK. The company's portfolio of over 30 brands operates in four areas of excellence: Current Affairs, Technology, Automotive and Lifestyle, reaching over 50million unique users and selling over 2.5million magazines every month.
Dennis won best 'Media Company' of the year, and Buyacar won best 'Digital Product of the Year', at last night's British Media Awards!
https://www.britishmediaawards.com/2018-winners/
General Dennis information and videos:
https://www.facebook.com/LifeAtDennis/
https://www.youtube.com/channel/UCg7hsvIHmP0IBudLgYM71pg/videos
Buyacar information
https://www.buyacar.co.uk/how-it-works
Description
On behalf of Dennis Publishing http://www.dennis.co.uk/, Ciklum is looking for a Senior Scrum Master to join Kyiv team on a full-time basis.
You will work closely with Product leads, Engineers, Business Analysts, Technical Leads, Developers. Data Analysts and key stakeholders from across Dennis Publishing to manage development cycles across teams, to bring new functionality and improvements to market-leading websites, within agreed timescales.
Working with Product leads and department heads, you will maintain product backlogs and communicate key information to scrum teams to enable their understanding of business goals.
You will facilitate the day-to-day process of software development and delivery, organizing daily stand up, backlog grooming, planning, demonstrations, presentations and retrospective meetings, ensuring effective self-organizing, cross-functional and disciplined scrum teams.
You will proactively support the engineering teams, removing impediments so the teams can focus on the work at hand and follow agile practices. Improving the team's engineering practices and tools as needed, to deliver business goals.
You will also be expected to promote best practices and educate teams across all areas of the business via workshops and presentations, as necessary.
Responsibilities
Ensuring productivity from scrum and Kanban development teams
Delivery of new features and functionality
Enforcing agreed processes and practices, and enabling improvements to processes
Monitoring, optimizing and reporting on team efficiency and velocity
Removing impediments and blockers to the team
Facilitating scrum / Kanban teams ability to self organize
Communicating business goals and ensuring engineering teams deliver value
Running retrospectives to ensure a process of continual improvement
Organizing demonstrations to showcase the work from the engineering teams
Requirements
Must have knowledge:
Scrum Master certified
Knowledge of other Agile/Lean frameworks: XP, Kanban etc.
Knowledge and/or experience with widely successful Agile techniques, such as User Stories, BDD, TDD, CI/CD, Pairing, Automated Testing and more
Excellent communication and mentoring skills
Jira administration
Experience of working with distributed teams
Personal skills
 You will be a self-starter with a positive, ʻcan-do' attitude, proactively contributing to the company's goals
You will be level headed, dependable and calm under pressure
You will be capable of winning the respect and trust of the teams around you, influencing through knowledge, confidence and belief in what you do
You can guide a team through change, participatory decision-making and conflict resolution
You are driven by perfection but also understand the need to be pragmatic and the importance of MVP in a fast-paced digital environment
You will use your experience and initiative to know when to make decisions and when to defer to stakeholders
You will be a natural problem solver, showing clear analytical thinking
You will have strong communication skills, from developers to business stakeholders
You will be supremely organized and able to work across multiple projects at once
You will be constantly looking for ways to evolve processes by analyzing problems at their root causes
You will work quickly and accurately in an environment of changing priorities
What's in it for you
Unique working environment where you communicate and work directly with client
A challenging function, with a lot of responsibility in a unique dynamic environment
Work with new technologies using best development practices
Work with skilled and professional team
State of the art, cool, centrally located offices with warm atmosphere which creates really good working
Competitive salary