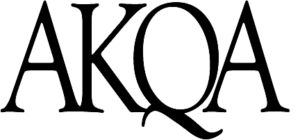 AKQA is an independent, ideas-led agency and we work with the world's leading consumer brands.
We have offices in London, Amsterdam, New York, Washington DC, San Francisco and Shanghai and are one of the world's most rewarded creative agencies. AKQA has been named Revolution magazine's Agency of the Decade; AdAge Digital Agency of the Year; AdWeek Digital Agency of the Year and Fast Company's Top 50 World's Most Innovative Companies.
Our people are core to the work we produce for our clients and contribute to a culture which fosters innovation, service, quality and thought in everything we do. We reward them by providing an inspirational working environment, opportunities to move between departments and international offices, excellent remuneration and an industry leading training and development programme - AKQA Academy.
The future inspires us. We work to inspire.
Description
On behalf of AKQA, we are looking for a Senior Software Engineer to join our team on a full-time basis. Ciklum is building a team to work on various projects whose primary goal is to improve and automate the customer's business processes, reduce time and efforts required for various operations.
Client for this project is the largest professional services network in the world by revenue and number of professionals. Client provides audit, tax, consulting, enterprise risk and financial advisory services worldwide.
About AKQA:
At AKQA, we believe in the imaginative application of art and science to create beautiful ideas, products and services. With an entrepreneurial and collaborative approach, we design adaptive digital services and applications that capture the imagination, delivering immersive experiences for our clients.
Located in London (Farringdon), United Kingdom, you will be working in a progressive, meritocratic environment, with access to world renowned thought leadership from all disciplines and working with some of the brightest minds in their fields.
You should be an established Software Engineer and practitioner of the latest technologies; building best in class applications, serving users on the modern technical landscape, whatever that may be.
Responsibilities
Hands on development on medium to large scale projects.
Work closely with others to ensure good collaboration across all disciplines and to facilitate the solving of day-to-day challenges.
Collaborate, coach and mentor other team members.
Understand client's business goals and objectives in order to build the right technical solutions.
Minimise technical risk and ensure a high-quality output.
Implement testing strategies and promote rapid but high-quality development practices.
Identify bottlenecks within delivery processes as they occur and be able to help influence behaviours within the team to help resolve these and protect the technical delivery.
Operating in Lean and Agile methodologies or Hybrid approaches
Requirements
You will be a self-starting technologist who can draw parallels across a technology landscape and isn't restricted by a specific skill set. However below is a list of skill sets we would expect:
Expertise in Node.JS:

Javascript
ECMAScript
TypeScript
Promises
NPM, NVM
Webpack
 Testing: Jest, Mocha

Expertise in Java Development (version 8 & 11):

 Core Java principles, data structures and collections
JVM and Memory Management
SOLID principles ○ Maven / Gradle
OOP
Patterns
Spring
Spring Boot
Concurrency and multi-threading
Testing: JUnit, TestNG, Mockito

Expertise in Database and SQL and no-SQL Development.
Expertise in Cloud Hosting Providers (AWS, Azure or GCP).
Expertise in Server deployment for High availability and scalability.
Expertise in designing and developing API endpoints (REST & GraphQL).
Experience in Serverless Architectures, Microservice architectures and distributed systems.
Expertise in CI/CD Pipeline development and architectures. (Azure, AWS, Jenkins)
Expertise in producing quality Unit tested, modularised code.
Experience with workflows tools such as JIRA and/or Azure DevOps.
Experience with application performance, security and pen-testing.
Experience implementing test strategies in a DevOps environment.
Desirable
Other programming and scripting languages such as Python and Ruby.
Alexa or other Home assistant application development
AI and data modeling and Machine Learning principles.
Multi-user, gaming or Dual screen casting experiences
Native Mobile Development for iOS and/or Android.
Machine learning, chatbots/conversation solutions, AI services integration
Personalisation and Experimentation
Headless CMS and other SaaS product integrations.
Personal skills
Computer Science Degree or equivalent industry experience.
5+ years' industry experience.
Advocate of Technical Delivery methodologies such as Agile (SCRUM & KANBAN) and opinion on the strengths of each.
Advocate for improvements to processes, quality, and security.
Analytical and positive mindset with a personable and professional approach.
Sharp attention to detail and a passion for new technology.
Be able to talk for Technology to Non-technical audiences such as clients, stakeholders, and non-technical team members (especially UX & Creative).
 Be able to talk for Yourself, expressing opinions backed up by reasoned argument.
What's in it for you
Career growth opportunities
Realization of your innovative ideas in building new solutions and services
Possibility to propose solutions on a project
Friendly collaborative teams and enjoyable working environment
Professional skills development and training programs
Variety of knowledge sharing, training and self-development opportunities
Learn different business domains
Constant flow of new projects
Dynamic and challenging tasks
Projects from scratch
Continuous self-improvement
State of the art, cool, centrally located offices with warm atmosphere which creates really good working conditions
Long-term employment with 20 working-days paid vacation and other social benefits