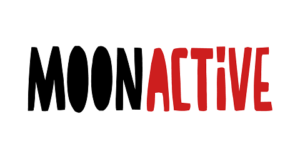 Moon Active is one of the world's fastest-growing mobile game companies, providing entertainment for millions of active users across the Universe. The company is headquartered in the heart of Tel Aviv, Israel & Kyiv, Ukraine; two mobile game capitals of the world. Moon Active now has over 200+ talented team members after experiencing rapid growth with a 4x increase in 2018, and is impressively continuing on this upward spiral while maintaining its intimate culture.
Our goal is to develop top quality casual games and connect people, friends and players from all over the world. Our latest game, Coin Master, is a top grossing game in every country it was officially launched. We follow our belief that reaching success comes from setting high standards and striving to be the best at all we do:
Stunning art

Fun game play

Marketing expertise

Data science

Advanced technology
Description
On behalf of Moon Active, Ciklum is looking for a  Senior Unity Developer to join the Kyiv team on a full-time basis.
Don't miss an opportunity to work in one of the world's fastest-growing Unicorn startups!
Our main product, Coin Master, is a top-grossing social casual mobile game that has millions of daily active users and 100M+ downloads worldwide. More games are on the way 😉
We strive for the best and everyone is encouraged to bring new vision and ideas to make something good even better!
We are looking for strong engineers to join our cross-functional development teams across all – released and unreleased – products.
Responsibilities
Creating new features, solving challenging tasks, working on optimization for the best performance, and improving all areas of our product – that's our everyday life, regardless of the product. We aim to reach maximum coverage of our code with unit tests and create detailed documentation for our features using Confluence
You will collaborate with Technical Artists on the integration of creative assets into the game. Our games are available on Android and iOS
Requirements
Professional​ ​experience​ ​in​ ​software​ ​development
Experience with Unity engine – specifically 2D mobile platforms and it's scripting API's (UI, 2D tools, animations, etc.)
Strong knowledge of C# programming language
Knowledge of data structures, algorithms, and architectural design patterns
Understanding the optimization of mobile applications
Team player
Desirable
Experience creating editor tools for Unity
Knowledge of dependency injection principles (Zenject)
What's in it for you
A global data-driven company, with a unique product and strong R&D center
Exceptional innovative and dynamic work environment
Promote transparency & open employee communication
Tremendous growth & career advancement opportunities
Encourage, support, and empower learning exploration and career development opportunities
Competitive salary with yearly performance reviews
Paid vacation and sick leaves
Comprehensive medical insurance with dental coverage, including gym, and swimming pool of your choice
Comfortable, centrally-located offices with sport and recreation areas
Fully stocked kitchen
Newest technical equipment (macOS)
Maternity leave
Employee Referral Program
Training & Development / Tuition reimbursement
Relocation assistance for nonlocal candidates
Bicycle / Car parking
And, of course, we like having fun! We celebrate our significant days and never forget about gifts! Holidays, parties, and all kinds of entertaining events – brought to us by our amazing Happiness Manager