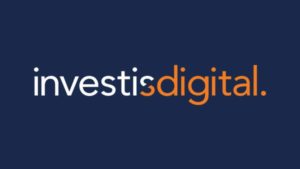 Investisdigital is a unique player in the digital communications market, and continues to strengthen and grow.
If you share our passion, energy and a drive for excellence, you'll enjoy our fast-moving, vibrant environment.
You'll be collaborating with talented people and teams including designers, account managers, strategists and developers across our international offices.
To be honest, it can get a bit hectic at times, but in our business you wouldn't expect anything less as we challenge ourselves to be the best.
You'll be joining a team of digital communications professionals who combine expertise, technology and service to create award-winning solutions. You'll be making new friends too.
We're a welcoming bunch where ideas are valued. Everyone is actively encouraged to develop their careers. We're committed to helping you grow, professionally and personally.
Description
On behalf of Investisdigital, Ciklum is looking for Senior Web Mark-up Developer to join our Kyiv team on a full-time basis.
As a Senior Web Mark-up Specialist, you will develop the components of web framework which will be used across multiple websites using latest industry standards.  You will be working along with product manager to develop and maintain these Drupal based components framework, as well as being integrally involved in the implementation of core systems at the heart of what we do.
Responsibilities
Build the web components using standard web technologies
Compliance to industry standards like WCAG, Semantic Mark-up and SEO guidelines
Deliver components using responsive and adaptive approaches
Deliver optimised and performance oriented mark-up to the end user.
Coordinate with product manager and other team members
Participate in Scrum ceremonies
Task planning and estimation
Taking ownership of front-end tool chain
Requirements
Strong expertise in HTML5, CSS and semantic mark-up
Some JavaScript expertize needed, proficiency in particular framework is nice to have
Understanding of Principles of Website Design
Understanding of the design and UX – you will be not expected to deliver UX/UI artefacts; you will work with the creative team
Understanding of browser compatibilities and capability to develop interface to handle those issues
Experience of CSS Pre-Processors like SASS/LESS
Experience of build tools like Gulp/Grunt/NPM
Preferred: graphic manipulation ability
Understanding of Information Architecture
Experience of building websites to A/AA/AAA accessibility standards and compatible across all com
Personal skills
Attention to detail / quality focus
Time management and prioritization
Ability to multitask and run projects simultaneously
Problem solving and troubleshooting
Good communication skills (English written and oral)
What's in it for you
Work with best experts in a friendly atmosphere;
Competitive salary;
Possibility to work in a successful and highly innovative company;
Career growth opportunities;
Realization of your innovative ideas in building new Ciklum Solutions and Services;
Friendly collaborative teams and enjoyable working environment;
Professional skills development and training programs;
Dynamic and challenging tasks;
Continuous self-improvement;
State of the art, cool, centrally located offices with warm atmosphere which creates really good working conditions;
Long-term employment with 20 working-days paid vacation and other social benefits.