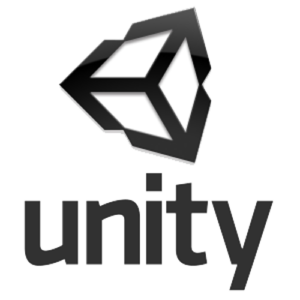 Unity is the creator of the world's most widely-used real-time 3D (RT3D) development platform, providing content creators around the world with the tools they need to build rich, interactive 2D, 3D, VR and AR experiences. In fact, apps made with Unity reach 2.7 billion devices worldwide, and were installed more than 24 billion times in the last 12 months.
The global engineering team keeps Unity at the forefront of technology and — working alongside partners like Magic Leap, Google, Facebook, Oculus and Microsoft — ensures optimized support for the latest technology and platforms. Unity is powering the real-time revolution, expanding beyond games and breaking into other industries including automotive, film, architecture, engineering, construction and more.
Description
On behalf of Unity Technologies (https://unity3d.com/), Ciklum is looking for Software Engineer to join Odessa team on a full-time basis.
Unity is all about teams, where leveraging other people's work and contributing to their success is just as important as individual accomplishments. We're looking for a highly motivated, experienced and passionate software engineer who believes in working this way too, someone who wants to be part of our team, focused on solving complex problems for our customers such as performance and quality.
In this role, your engineering skills will be challenged writing scalable, distributed, and highly efficient solutions. Candidates must have a proven track record of working on software through multiple product cycles while dealing with challenges such as cross-team dependencies, rapid shipping schedules, and ambiguous requirements
Responsibilities
Collaborate with other testers and developers in an agile environment
Gain new knowledge and hone your skills in software engineering
Establish and provide a quality hand over and readiness process in partnership with our Release QA and other internal customer focused team
Establish sustainable, living testing strategies for accelerating the achievement of releasable quality to our customers
Develop solutions and decisions holistically, turning them into opportunities and accomplishments
Partner with team members across all of R&D to improve how people test their work and collect data for decision-making
Requirements
Expert and up to date in C++/C# (familiar with Perl and Python is a bonus)
A strong understanding of "the dependency problem" across people, systems, API's
Able to create test frameworks and workflow tooling where necessary
Expertise in analyzing applications under test to identify stress and performance failure points
Great knowledge of open source and proprietary automation tools and technologies
Exceptional communication and collaboration skills – We are an international team, with members based across several locations, great communication in English is essential
Smart, hard-working, humble and ambitious
Able to work in a fast-paced, casual environment
Extremely effective at working with and influencing others who do not directly work with or report to you
Desirable
Game development
Prior experience in Unity
Data visualisation
Agile development
Personal skills
Strong team player rather than an individual developer
Passionate about software development
Eager to learn new things constantly
Ready to work in 'continuous improvement' mode
Must be able to garner respect from his/her team
What's in it for you
Variety of knowledge sharing, training and self-development opportunities
Competitive salary
State of the art, cool, centrally located offices with a warm atmosphere which creates really good working conditions
Friendly team
People-oriented leadership
Be a part of one of the fastest growing company and work with cutting edge of technology
Interesting challenging tasks
Frequent business trips abroad
Hack weeks and offsites! (https://blogs.unity3d.com/2017/06/07/after-the-perfect-storm-unity-hack-week-xii/)