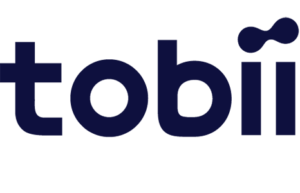 Eye tracking is a technique that measures exactly where a person is looking on a screen, and is about to revolutionize our world just like the mouse did 20 years ago. Tobii is leading this revolution. Tobii is a growing company that develops eye tracking products for researchers, people with disabilities, interaction designers and advertising agencies.
Description
On behalf of Tobii Pro, Ciklum is looking for Technical and Scientific Support Engineer to join Kyiv team on full-time basis.
As a Support Engineer, you will be using the latest technologies in combination with modern tools to obtain the most efficient working environment. Your main task will be to provide support and help to our customers, mainly university researchers and usability and market researchers based in companies. We are known for our high service level and knowledgeable support team and we expect you to be a customer oriented problem solver with a keen interest in, and understanding of technology and science.
As a support engineer, you will work on a daily basis with end customers and resellers, as well as internally with many teams within the company. You will also work closely with your support colleagues in the US, Japan, and China. As you will provide personal support mainly via phone, email and chat in English and we expect you to have excellent communication skills in English, knowledge of additional languages is a big plus. As a person, you are friendly, very patient, service-minded and customer service oriented.
You will also be supporting and providing scripting help and troubleshooting advice to our Software Development Kit customers who use our SDK to write their own eye tracking research applications and scripts. We desire that you have some previous experience of using all the programming languages supported by our SDK: .NET (C#), Python, C++, Matlab.
The position is permanent and full time (8 hours/day) and you must be able to work during the support departments opening hours, weekdays 9:00 to 18:00 and be able and willing to do occasional travels abroad. You should be able to start working as soon as possible.
If this sounds interesting and you know that you are better than most in your field – please apply for this position!
About the Product:
Our most important software product, Tobii Pro Lab, used by universities, researchers and commercial actors around the globe is constantly developed and improved. We need you to be part of the development team. The product is used to design, conduct and analyze experiments centered around – but not limited to – eye tracking. Our customers bet their academic career or next marketing campaign on insights gained from our software, so we need to offer a very high-quality product handling high volumes of data with microsecond timing resolution and precision.
We're in it for the long haul. We do not take short cuts that may cause problems down the road. Clean and clear code and solutions is key, as we will maintain the code base for years to come. We are market leaders in our field and intend to strengthen our position even further.
The desktop software team is split in several scrum teams located in Kyiv and Stockholm and together owns the whole development lifecycle including frameworks for automated testing and continuous integration.
Tobii Life
Working at Tobii is like being in the heart of innovation. Here you get to work on cool creative projects, together with passionate colleagues from all around the world. Our technology brings a voice to people with speech impairments, it helps us understand human behavior and it is revolutionizing the way we interact with technology. Life is short so we choose to spend it building high tech products that matters.
If you prefer to build a company rather than just work for one. If you take pride in honest hard work and want to perform freely in an open environment where you can be yourself, you care about people around you will feel right at home.
Are you ready to learn more about us? Watch this:
https://www.youtube.com/watch?v=2tO2BpNDtRM
Responsibilities
Explaining functionality and features of Tobii Pro eye trackers, software, and setups
Troubleshooting and solving technical issues related to our hardware or software products
Providing feedback to our product organization regarding product quality and user feedback
Writing articles for our knowledge base
Occasional on-site customer visits and training
Supporting, helping and providing advice to our SDK customers, including scripting help
Requirements
Have an Engineering degree or similar, in Computer Science or Electronics
Have excellent communication skills in English
Have great technical problem-solving skills
Have a firm knowledge of Microsoft Windows and computers
Are social and a customer service oriented person
You are a quick curious learner with a firm interest in science and technology
Desirable
Have some previous experience of programming in .NET (C#), Python, C++, Matlab
Previous experience of a support position or experience of Salesforce or other similar tools to collect and structure support cases is a big plus.
What's in it for you
Ability to work on challenging, large and complex project
Centrally located office near metro station
Unique working environment where you communicate and work directly with Stockholm colleagues
Business trips
Courses and Conferences
Free English Classes
Medical Insurance
Client video presentation