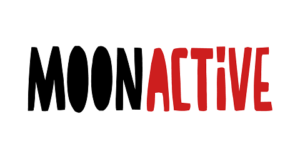 Moon Active is one of the world's fastest-growing mobile game companies, providing entertainment for millions of active users across the Universe. The company is headquartered in the heart of Tel Aviv, Israel & Kyiv, Ukraine; two mobile game capitals of the world. Moon Active now has over 200+ talented team members after experiencing rapid growth with a 4x increase in 2018, and is impressively continuing on this upward spiral while maintaining its intimate culture.
Our goal is to develop top quality casual games and connect people, friends and players from all over the world. Our latest game, Coin Master, is a top grossing game in every country it was officially launched. We follow our belief that reaching success comes from setting high standards and striving to be the best at all we do:
Stunning art

Fun game play

Marketing expertise

Data science

Advanced technology
Description
On behalf of Moon Active, Ciklum is looking for Technical Artist to join Kyiv team on a full-time basis and to help create awesome games at a company that puts quality at the front.
We are looking for a Technical Artist to join the game team, that is working on new game development. We're looking for a highly experienced, versatile and passionate Technical Artist. You will be collaborating with Unity developers and Art team, integrating creative assets into the game, creating various game content with different mechanics and styles. As a Technical Artist, you will work closely with our Creative and Product and Development teams to shape Moon Active games.
A Technical Artist, as our company sees it, is a bridge between the Art and Development departments. Technical Artist works with different departments in the company and is in charge of the final look of the gameф. As a Technical Artist, you'll be integrating all the graphic assets of the game in Unity, creating animations, VFX, and tools to improve our pipeline.
We're looking at various levels of experience as we want people who can bring a variety of different things to the team.
Responsibilities
Integrate creative assets (art and visual effects) into the game
Create precise 2D design and animations in Unity according to existing mock-ups
Analyze and optimize the design to satisfy art and performance needs, or keep the balance between beautiful and fast
Working as part of a Kyiv based agile cross-functional team that also includes Unity Developers, QA engineers and Backend developers
Requirements
Strong skills in Creative Suite Master Collection, mostly Photoshop, Illustrator and Flash
A profound understanding of key-frame animation
Production experience in Unity
Experience with Unity's Shuriken particle system
Understanding of content creation/management pipelines for game production
Experience working with both artists and engineers and understanding the gap between both disciplines
Strong understanding of rendering pipeline (materials, draw-calls, batching, texture atlas)
Ability to analyze tech design performance-wise
Ability to analyze and improve workflows to enhance group productivity
Good spoken and written English is a MUST
Portfolio– is a must
Desirable
Experience creating and working with shaders
Ability to sketch
Understanding of 3D concepts
Previous experience working in gaming companies
What's in it for you
Competitive salary with yearly performance reviews
Comfortable, centrally-located office with recreation areas
Vacation: 20 business days, unlimited sick leaves
Flexible work schedule
Kitchen with healthy snacks
Medical insurance, gym and swimming pool
Corporate events (Happy hours on Fridays, team buildings, and parties)
Company presents for birthdays and work anniversaries
Education expenses coverage
English classes, Corporate trainings
Relocation assistance for nonlocal candidates