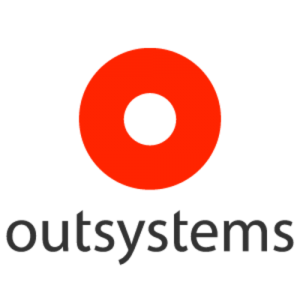 OutSystems is the number one low-code platform for rapid application development, helping organizations build enterprise-grade apps and transform their business faster. OutSystems combines the power of low-code development with advanced mobile capabilities, enabling visual development of entire application portfolios that easily integrate with existing systems.
OutSystems is recognized as a Leader in our market by top analyst firms like Forrester and Gartner. For two years running, Forbes named OutSystems the sixth best cloud company to work for based on Glassdoor reviews. We have won multiple industry awards including the prestigious CODiE award and are consistently ranked a top provider by our customers on sites such as Gartner Peer Reviews, Trust Radius, and G2 Crowd.
Our platform enables customers to facilitate digital transformation through massive efficiency gains in building and supporting enterprise-grade applications. By leveraging automation, artificial intelligence and deep technology integrations, software developers and business users can build applications through an intuitive, visual interface, rather than traditional coding. Customers experience tremendous cost savings and create competitive advantages by developing custom applications in days and weeks versus months and years, despite a shortage of skilled developers.
Description
On behalf of OutSystems, Ciklum is looking for a Technical Lead Full-Stack for our team in Kyiv on full-time basis.
Responsibilities
A Tech Lead plays a critical customer-facing role by providing technical solutions that ensure application performance, lifecycle agility, maintainability and governance of applications portfolio using OutSystems Platform.
Translate business requirements into viable and scalable applications;
Design enterprise layered architecture applications;
Tackle complex technical challenges according to project needs;
Assess existing applications in performance, architecture and development best practices;
Guarantee project quality in design-time by enforcing development best practices.
Requirements
Be a Problem solver, Customer Oriented and with great Interpersonal Skills;
Understand and apply architecture patterns in enterprise projects;
Identify, evaluate and fix applications performance bottlenecks;
Ability to conduct technical reviews during the software development life cycle and prescribe optimizations and improvement measures.
Technical Skills & Qualifications:
2+ years of experience in architect role, leading technical projects;
Strong technical skills in architecture patterns, solutions design and web application performance;
Experience in web applications, project delivery and performance troubleshoot;
Proficient in web and mobile development: HTML, CSS, Javascript, Relational Databases, C#, ALM and APM practices and tools;
Degree in computer science or other technical related field;
Fluency in English, written and spoken (mandatory).
Translate business requirements into viable and scalable applications;
Design enterprise layered architecture applications;
Tackle complex technical challenges according to project needs;
Assess existing applications in performance, architecture and development best practices;
Guarantee project quality in design-time by enforcing development best practices.
What's in it for you
A solid company that still keeps growing, changing and innovating, and giving teams room to be proactive and creative;
Real career opportunities – we care about growth and development. Vertical career progression is an obvious possibility but we offer more than that: possibility of lateral moves, joining different teams, of mastering a specific skill;
Work colleagues that are as smart, hardworking and driven as you – and spread all over the globe.