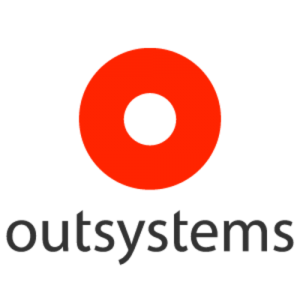 OutSystems is the number one low-code platform for rapid application development, helping organizations build enterprise-grade apps and transform their business faster. OutSystems combines the power of low-code development with advanced mobile capabilities, enabling visual development of entire application portfolios that easily integrate with existing systems.
OutSystems is recognized as a Leader in our market by top analyst firms like Forrester and Gartner. For two years running, Forbes named OutSystems the sixth best cloud company to work for based on Glassdoor reviews. We have won multiple industry awards including the prestigious CODiE award and are consistently ranked a top provider by our customers on sites such as Gartner Peer Reviews, Trust Radius, and G2 Crowd.
Our platform enables customers to facilitate digital transformation through massive efficiency gains in building and supporting enterprise-grade applications. By leveraging automation, artificial intelligence and deep technology integrations, software developers and business users can build applications through an intuitive, visual interface, rather than traditional coding. Customers experience tremendous cost savings and create competitive advantages by developing custom applications in days and weeks versus months and years, despite a shortage of skilled developers.
Description
On behalf of OutSystems, Ciklum is looking for Technical Support Engineer to join our team in Kyiv on a full-time basis.
Responsibilities
Troubleshoot platform related issues.
Provide solutions and alternative approaches, negotiating with customers the best ways to overcome issues.
Use logging and troubleshooting tools to identify performance bottlenecks and perform root-cause analysis.
Bridge with R&D issues and defect priorities to be a part of our product's continuous improvement process.
Interact with many different people from different countries, backgrounds, and cultures, both internally and with customers.
Requirements
2+ years of experience in both technology and customer-facing roles.
Knowledge of network protocols: TCP/IP, HTTP, HTTPS, FTP, DNS, SMTP, SSH, etc.
Experience in some of the technologies our engineers work with:

.NET web apps (C#, ASP.NET)
JavaScript
Web services
Knowledge of Databases (SQL Server and Oracle, MySQL)
Knowledge in troubleshooting Application Servers (IIS).
Degree (BSc, MSc) in technology-related degrees: Software Engineering, Computer Science, Telecommunications, Network, and other related areas
Willing to work shifts and on-call, with adequate compensation.
Upper-intermeiate English, spoken and written.
What's in it for you
Trainings –  Technical Support is probably one of the teams that invest the most in training at OutSystems.

The initial onboarding aims at preparing newcomers in the best way possible. It includes about two months of pure training and another month and a half of on the job training with the guidance of a more experienced colleague.
After the initial onboarding, there are continuous knowledge transfer sessions to ensure Support Engineers keep up with the evolution of the platform.

Growth – Working at Technical Support accelerates the growth of Engineers.

As time goes by, and they show commitment, accountability, and excellence, they are encouraged to have higher responsibility and exposure to more complex situations.
Since we deal with several different Technologies, Support Engineers end up with great versatility in multiple technologies.
Given the versatility and large scope of skills trained in this team, the experience opens doors for several other kinds of positions in the Software Industry (Subject Matter Expert, Operations Manager, Solution Architect, etc.)
Opportunities – Given the growth of the company, opportunities to increase responsibilities, and perform leadership roles will be a reality, eventually, for Support Engineers that show the right skillset and growth