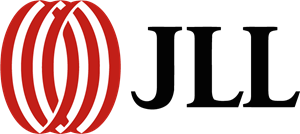 JLL is a leading financial and professional services firm that specializes in real estate and investment management. A Fortune 500 company, JLL helps real estate owners, occupiers and investors achieve their business ambitions. In 2017, JLL had revenue of $7.9 billion and fee revenue of $6.7 billion; managed 4.6 billion square feet, or 423 million square meters; and completed investment sales, acquisitions and finance transactions of approximately $170 billion. At the end of 2017, JLL had nearly 300 corporate offices, operations in over 80 countries and a global workforce of 82,000, serving the local, regional and global real estate needs of those clients, growing our company in the process. In response to changing client expectations and market conditions, we assemble teams of experts who deliver integrated services built on market insight and foresight, sound research and relevant market knowledge. We attract, develop and reward the best, and most diverse, people in our industry, challenging them to develop enduring client relationships built on quality service, collaboration and trust. As of December 31, 2017, LaSalle had $58.1 billion of real estate assets under management.
We are in business to create and deliver real value for clients, shareholders and our own people in a complex world that is constantly changing.
JLL is the brand name, and a registered trademark, of Jones Lang LaSalle Incorporated.
For further information, visit www.jll.com
Description
On behalf of JLL, Ciklum is looking for a Technical Support Lead to join Malaga Microsoft Dynamics 365 team on a full-time basis.
Responsibilities
Acts as single point of contact for support & release related matters;
Troubleshooting of bugs and validation of behaviour on the system;
Support with Microsoft Calls where necessary;
Assist with testing of releases;
Lead and instruct the offshore (India via NTT) support team;
Liaising with JLL Global Microsoft support team;
Assist with ServiceRequest delivery for BAU user creation and access management;
Assist with training material & user documentation;
Manage all activities related to delivering releases to the local Customer business contacts;
Co-ordinating UAT and helping users understand what is required for testing;
Define and follow release process including related best practices;
Communicate release related needs to Dev and QA teams;
Interfaces to all stakeholders to guarantee agreed timing, scope and quality of the release;
Drive the Go-live process;
Monitor and report risks around support and release KPIs;
Monitor release quality metrics in conjunction with Quality Assurance Team;
Contribute to Continuous Improvement system for support and release related activities;
Manage, automate and optimize build systems in conjunction with DevOps Teams for better efficiency.
Requirements
Bachelor's or Master's degree in computer science or an equivalent qualification;
Fluent in English, both in spoken and written form;
Proven expertise in Technical Support, Software Release Management, Configuration Management and /or Project Management;
Broad view of software development methodologies and best practices;
Very good understanding of quality assurance at various life cycles of product development;
Good communication and teamwork skills both with technical staff and business contacts;
Experience in agile software development life cycle;
Experience in testing, test automation and respective tools and software Quality Assurance best practices;
Experience of Microsoft Dynamics 365;
What's in it for you
 Unique working environment where you communicate and work directly with client;
Variety of knowledge sharing, training and self-development opportunities;
Competitive salary;
State of the art, cool offices with warm atmosphere which creates really good working conditions.