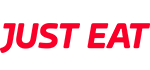 JUST EAT is the world leader in online takeaway ordering - processing millions of orders across 12 major markets, with a clear #1 position in all of these. We have achieved this by building a growing network of over 63,000 restaurant partners and continuing to commit major investment into our technology platform, our brand and our people. Just Eat is now firmly established as one of the UK's leading consumer brands, we are all about choice and are helping the nation 'find your flavour' as we embark on creating the world's greatest food community.
Following our IPO in 2014, Just Eat is now well established as one of the most successful, innovative and high growth technology companies in Europe, with year-on-year order growth of over 50%.
Our people are at the heart of everything we do. Globally we have 2500 Just Eaters. They embody our values: Make Happy, Razor Sharp and Big Hearted. We truly believe it's the people that make Just Eat the great company it is. We have an incredibly open culture. We're about making everyone feel comfortable, sharing ideas and trying out new things.
Description
On behalf of Just Eat, Ciklum is looking for Technology Manager for our team in Kyiv on full-time basis. This is a high profile, global role with the opportunity to make a significant impact across the business as we continue to grow.
The Technology Manager leads a single team of approx 4-8 people to deliver against business goals.
As a Technology Manager, you will be seen as a partner to the wider business who can take responsibility for rolling out change in your area in conjunction with a wider plan of work. You will manage the ongoing development of this change through the best use of the platform and the skills of the team that report into you. The role requires a well-rounded and upbeat person who can hit the ground running and build collaborative relationships to support the dynamic environment we operate in where speed to market is a critical component of success
Responsibilities
As a Technology Manager, you are expected to be an effective people manager and will most likely have previously been a hands-on coder in related technologies to support your team. This means you will have a proven history of delivering effective software as an individual contributor. In addition to this, you will be responsible for the technical direction, engineering quality and execution of a product development team alongside your peers. You will work with our product managers to design and implement solutions and product features that make our customers experience even better.
You'll be accountable for:
The reliability, availability and support of your teams components in production.
The architectural coherence of your teams components in the wider context of the whole Just Eat platform.
Solution design and the technical roadmap for the components that you own, making sure you continually drive the platform forwards architecturally.
Fostering a strong team of cross functional members who can implement a vision articulated by your management chain.
Aligning your team goals with the needs of the business, and provide transparency into the decision making process and quantifying your teams effectiveness using appropriate metrics.
Structuring your team and assigning work in order to maximize your teams contributions in the areas of communication, productivity and innovation.
The performance and personal development of your team, ensuring every member has support for their career goals.
Partnering with your peer managers to address cross-functional issues. This may require you to participate in cross-business initiatives.
Educating your customer/stakeholders on how to engage with your team so that they understand and can contribute to your priorities and roadmap. Although the ability to meet every customer expectations may sometimes be constrained, you ensure your customers are aware of how decisions are made, and you think creatively to solve their needs in innovative ways.
Requirements
4+ years hands-on experience of development iOS or Android native apps (Objective C/Swift; Java/Kotlin), – team will be cross functional;
Experience leading large mobile projects;
Experience on boarding and mentoring other developers;
Deep understanding of engineering and continuous integration best practices relating to development, automation, and release.
Personal skills
Focus on quality, while increasing efficiency;
Delivering value, while reducing waste;
Good organization, planning, and analytical skills;
Great at problem solving and have people management skills;
Good English communication skills.
What's in it for you
We'll believe and trust in you and your abilities. You and your team will have the authority to make the decisions you need to meet your responsibilities to the rest of the company.
An environment in which good, evidence based arguments are always listened to, and will win out.
Support and training to build your skills as a leader/manager.
Regular 121 meetings with your Line Manager, with support and guidance to set and then meet personal career objectives.
An open, friendly and fun environment; we have a relaxed dress code and regular social events, including sundowners every Friday.
Hackathons – use your imagination, ideas and technologies of your choice to innovate and deliver prototypes of new products.
Being part of a large, globally successful, but still fast growing company.
The scope to work with international stakeholders across multiple countries.
An opportunity to deliver features that impact millions of customers across all of Just Eats global markets.
Client video presentation