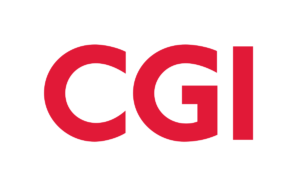 We are Magento focus, screening the market potential for new technologies and product/platform opportunities such as E-commerce, CMS. You will have opportunities to take part in development of highly customized and integrated (Python, SOAP, REST etc.) E-commerce Magento platforms for large worldwide leading brands. We are using Amazon Web Services (AWS) based cloud computing infrastructure for E-commerce (auto scaling, balancing and billing). Starting in 2012 we actively develop mobile Apps and use mobile browsing development. We have a great plans to scale from 2 teams in Kharkov up to 6 in the next years.

With more than 75 000employees worldwide CGI is one of the world's largest pure play IT service companies (number 2 in Canada, 3 in USA, 5 worldwide). We are focused on IT consulting, system integration, eBusiness, eCommerce in industrial, retail, telecommunication, manufacturing and financial areas.
Description
On behalf of CGI, Ciklum is looking for a Trainee Front End Developer to join Kharkiv team on a full-time basis.
Responsibilities
Develop new frontend features
Build reusable code for future use
Participate in daily stand-up meetings
Contribute to the constant improvement of our own processes
Engage in and contribute to a positive and fun team environment
Contribute ideas for design
Requirements
Hands-on experience in Front End development
Experience with HTML/XHTML/XML
Experience with CSS
Knowledge of JavaScript
JQuery, prototype knowledge
Desirable
Experience in system like Magento 1, 2
Ability to work independently
English intermediate (and higher).
What's in it for you
E-Commerce System: working on projects for larger European and global retailers and brands
Magento – global brand: Fastest growing ecommerce platform in the world, Open Source, PHP based, but JAVA like, best of breed technology
Innovating approaches (cloud computing; possibility to build a career in the area of interest- mobile…)
SaaS- Software as a Service, PaaS-Platform as a Service, IaaS-Infrastructure as a Service (Cloud Computing) for Magento everything,some innovative ecommerce concepts, tools, services to come this year, as well as an own mobile product for e-commerce and mc-ommerce.