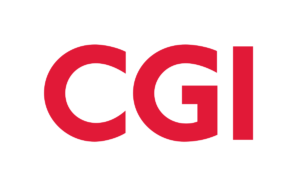 We are Magento focus, screening the market potential for new technologies and product/platform opportunities such as E-commerce, CMS. You will have opportunities to take part in development of highly customized and integrated (Python, SOAP, REST etc.) E-commerce Magento platforms for large worldwide leading brands. We are using Amazon Web Services (AWS) based cloud computing infrastructure for E-commerce (auto scaling, balancing and billing). Starting in 2012 we actively develop mobile Apps and use mobile browsing development. We have a great plans to scale from 2 teams in Kharkov up to 6 in the next years.

With more than 75 000employees worldwide CGI is one of the world's largest pure play IT service companies (number 2 in Canada, 3 in USA, 5 worldwide). We are focused on IT consulting, system integration, eBusiness, eCommerce in industrial, retail, telecommunication, manufacturing and financial areas.
Description
On behalf of CGI, Ciklum is looking for UI/UX Designer to join the Kharkiv team on a full-time basis.
For CGI, the success of our clients comes first. In our innovative "Digital Commerce" division, we work in interdisciplinary agile teams and support clients from all industries in the introduction and user-centered optimization of digital services. We develop online shops, portals, mobile apps and web-based applications for our customers. In doing so, we do not shy away from contact with our customers, but work together with them to develop solutions for their digital business models.
Responsibilities
You are part of an agile team and develop on digital platforms and with future-oriented technologies. Our environment is project-driven, which gives you the opportunity to work independently in different constellations and teams, to contribute your existing knowledge and skills, to deepen them and to continuously learn new things.
You translate concepts into wireframes and mockups that lead to an intuitive UX (user experience), for a wide range of devices and interfaces
You define interaction models, user task flows, user journeys and user interface specifications
You use a user-centered design approach with a rapid sequence of testing and iteration of your designs. You pay attention to the human-machine interaction (MMI) elements of your designs
You perform UX audits on existing applications and check them for weaknesses regarding the UX user journeys
You design UX tests and carry them out on systems & apps
Requirements
You are an enthusiastic UX/UI designer and have already gained practical experience in the environment and would now like to co-develop sophisticated applications together with other digital enthusiasts?
You should have a degree in computer science or comparable training, but career changers are also welcome
Several years of professional experience in UX or relevant areas
Extensive experience in using UX design best practices to design solutions
Experience with tools such as Adobe Photoshop, Adobe Illustrator, Adobe Experience, Sketch or similar design software
Initial experience with agile methods, e.g. Scrum or Kanban
Written and spoken English, German a plus
A high degree of self-organization and the ability to work in a team
Basic understanding of basic front-end languages: HTML, CSS and Javascript is a plus
In addition to your technical know-how, you are characterized by social competence. You are able to listen actively and analyze customer requirements in a well-founded manner. You have a convincing manner, enjoy team-oriented work and are open minded.
What's in it for you
You will be a part of an agile team and develop on digital platforms and with future-oriented technologies
E-Commerce System: working on projects for larger European and global retailers and brands
Innovating approaches (cloud computing; possibility to build a career in the area of interest- mobile…)
SaaS Software as a Service, PaaS-Platform as a Service, IaaS-Infrastructure as a Service (Cloud Computing) for Magento. Innovative ecommerce concepts, tools, services to come this year, as well as an own mobile product for e-commerce and m-commerce