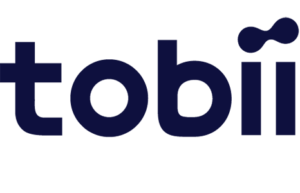 Eye tracking is a technique that measures exactly where a person is looking on a screen, and is about to revolutionize our world just like the mouse did 20 years ago. Tobii is leading this revolution. Tobii is a growing company that develops eye tracking products for researchers, people with disabilities, interaction designers and advertising agencies.
Description
On behalf of Tobii, we are looking for a UX Designer to join Kyiv team on a full-time basis.
Our Desktop software team is growing and we need your help! The groups' main responsibility is Tobii Pro's flagship software Tobii Pro Lab; a research tool used by the world's top universities, tech companies, car manufacturers and FMCG companies to study eye movements in fields such as UX, market research, psychology, linguistics, neuroscience and many more.
We are looking for someone with a few years of experience in the UX field and who find the challenge of designing for a very broad target audience of domain experts exciting.
Responsibilities
You will be working with our six cross-functional agile teams located in Stockholm and in Kiev. Together with UX focused Product Owners, visual designers, developers and our other UX Designers you will design elegant solutions to very complex problems. If you are not yet an expert in eye tracking research, don't worry, we will teach you.
Your days will be filled with:
Researching user needs by performing interviews, collecting feedback, visiting conferences and reading research papers and communicating findings to internal stakeholders and teams;
Together with other Designers and POs conducting design workshops to find the best solutions to customer needs;
Defining workflows and interaction design and validating them by producing prototypes of varying fidelity;
Creating and maintaining principle and patterns guidelines;
Collaborating with the Dev teams and Visual Designers to turn your designs into reality and once it's in the hands of our users – validate that we hit the sweet spot and made their lives easier.
All our jobs at Tobii are about innovation, passion and not the least – making things real.
Requirements
2+ years of experience in a UX Design related role;
Have an interest in Lean UX and working with agile processes;
Have an equal interest in the details as well as the whole;
Have a keen mind and an interest in cool science and research;
Love working in a team to deliver great value together;
Upper-Intermediate level of spoken English and above;
Are willing and able to travel for work once every few months.
Personal skills
Communicative;
Good team player;
Good ability to learn.
What's in it for you
Ability to work on challenging, large and complex project;
State of the art, cool, centrally located offices with warm atmosphere which creates really good working conditions;
Unique working environment where you communicate and work directly with client;
Free English courses;
Medical insurance.
Client video presentation