UX/UI Designer for Coople (Minsk)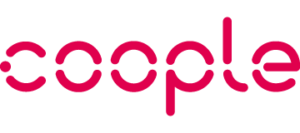 Coople (formerly known as Staff Finder) is the world's first on-demand staffing market place where businesses can find temporary workers to fill immediate hourly or daily staffing needs around the clock. Coople's cross device software platform is intuitive and user-friendly, covering 98% of job requests within 4 hours. This allows businesses to effectively manage unpredictability, free up management time and significantly reduce costs. Workers love the flexibility and additional income they can generate through the platform. Over 120,000 people interested in temporary positions have already registered and over 6,000 employers take advantage of the fully automated on-demand platform. Coople's focus is on the hotel & catering, promotions & events and retail & logistics industries and the provision of staff for non-industry specific commercial and administrative tasks. Viktor Calabrò, founder, CEO and Chairman, was honored for his innovative idea with the EY Entrepreneur of the Year™ Award in October 2014 and was nominated for the Swiss Economic Award in 2015.
Coople was founded in 2011 and has been the leading market place for the on-demand working environment for the past five years. In 2016, Disrupt 100 has listed Staff Finder as one of the 100 most disruptive companies in the world. The company employs 100 members of staff at its offices in Zurich, Lausanne and London.
Description
On behalf of Coople (www.coople.com), Ciklum is looking for UX/UI Designer to join their Product & Development team in Minsk on a full-time basis.
As a Designer at Coople, you will be working on designing our staffing platform, and you'll be part of a scrum team, collaborating on ideas, sketching up new ideas and supporting the demands of a rapidly iterating team.
Responsibilities
You will collaborate on problem solving and innovative solutions for specific teams and follow the design process;
You'll drive a deeper understanding of user needs, crystallize many solutions to challenges, qualify low fidelity concepts, test high fidelity solutions, and iterate on successful experiences.
Requirements
Minimum 2 years of professional experience as a product designer, interaction designer, UX designer, or a comparable user experience profession in a Scrum team;
A portfolio of work demonstrating experience creating great user-centered design solutions (flows, prototypes, wireframes) and solid visual designs across desktop and mobile devices;
Highly proficient in spoken and written English;
Comfortable in best practices for mobile-first design, as well as strong knowledge of usability principles and techniques;
Able to create a wide range of prototypes suitable to fluidly changing testing needs. Simple concepts, paper prototypes to clickable, high-fidelity testing artifacts ;
Experienced in driving the design process from start to finish — requirements, conceptual design, validation, testing, optimization, and iteration;
Open to adapting and experimentation with new creative processes;
Trained in using Sketch, Principal and similar tools;
Experience on working with Design Systems will definitely be a plus.
What's in it for you
Great team;
State of the art, cool, centrally located office with warm atmosphere which creates good working conditions;
Your opinion matters;
You can improve product, processes, and tools at Coople;
You are changing the way the world works by making a Coople platform;
Competitive salary.