UX/UI Designer for Hopster (Kyiv)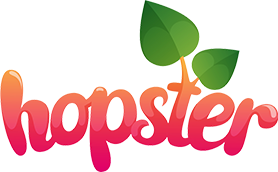 Hopster mission is to make screen time a win-win for parents and children. We do that by helping kids to learn through the shows they love, striking a balance between learning and fun. As one of the top-ranking kids apps on the App Store in 20 countries and counting, one of the App Store's Best of 2015 and 2016 selection, as well as Kidscreen 2018 & 2017 Best Streaming Video Platform and Best App in the Little London Awards 2017, we already do this for over 1 million families. Our users are children between 2-6yrs old (and their parents). Our investors and advisors include Sony Pictures Television, Sandbox & Co, Peter Read (LoveFilm), MADE.com CTO Jonathan Howell, and Davina McCall.
Description
On behalf of Hopster, Ciklum is looking for experienced UX/UI Designer to join Kyiv team on a full-time basis, who can work full stack, from ideation to delivering final assets to developers. You must have a user-centric approach to design and have experience running user testing.
A big part of the role will be working with the commercial team and helping to optimise the user journey – with particular focus on sign-up flows, on-boarding and product discovery.
You need to be a strong advocate for UX, with great understanding and empathy towards our users, both kids and parents.
Responsibilities
You'll be working as part of a cross-functional team reporting to Senior UX.
Design wireframes, mockups, and workflows for user stories and technical development for touch-screens and smart-tvs.
Conduct user testing and research to guide design decisions and user flows
Work closely with our developers to push the limits of existing mobile technology and UX
Collaborate to define information architecture, advocating UX best practices with a focus on consistency and usability
Ensure that creative output adheres to their brand guidelines and design principles
We work in an agile environment and move fast, so there will always be fun and interesting problems to solve!
Requirements
At least 1 year experience in a similar role
Put emphasis on user testing / testing throughout development
Great knowledge of a variety of UX research methods and techniques
Ability to write, execute, and analyse usability tests – and then optimise UX
Experience working directly with developers / in a medium size team rather than a specialist unit
Wireframing (Balsamiq or similar)
Prototyping (proto.io, Axure RP or similar)
Designing mockups / sketches (Photoshop, Illustrator)
Delivering final polished UI
Mastery of design tools such as Sketch
Photoshop, Illustrator
Personal skills
High attention to detail – nothing gets signed off without it passing your eyes
Work quickly and iterate fast
Excellent communication skills, with the ability to clearly present design rationale
Passion, drive, energy, team work
The ability to work both on your own and collaboratively with other designers
A special attribute we call get-stuck-in-ability – also known as a pro-active, can do attitude, and willingly getting involved to do things that need doing
A passion for the digital sector and start ups
To be driven and energetic
To be positive and friendly but not scared to speak your mind
What's in it for you
We are a diverse, ambitious team. We strive for a fast, fun, and creative environment. We embrace new ideas and work together to build a better Hopster.
Everyone gets as much responsibility as they can handle and, as a rapidly growing company, we'd expect to offer people who perform well plenty of future growth opportunities.
We're a techy bunch, we're always looking for ways to do things better and truly believe in our mission to make Hopster a win/win for kids and parents.
You'll get a personal project day each month where you can work on something that interests you.
The food and drinks at the end of the sprint are on us.
Still sound good? Get in touch. We look forward to hearing from you.