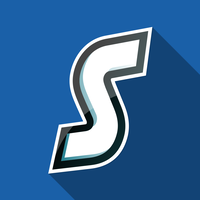 Stoiximan / Betano Group is one of the fastest growing GameTech companies in Europe https://www.linkedin.com/company/stoiximan-gr/
Stoiximan is a GameTech company with a human centric approach, headquaters based in Greece (Athens & Thessaloniki). We are No1 online operator in South-Eastern Europe with more than 300.000 active users and 600 employees (number with sevenfold increase in just 3 years!)
Innovation is the basis of our growth and sustainability.
This is why we are investing in developing our own technology that will enable us to realize our vision offering even higher quality entertainment experiences that will establish us among the leading Game Tech companies in Europe, while strengthening our global competitiveness.
Our success is strongly linked to a healthy, high-quality experience for all.
We ensure a credible environment through:
Responsible service: A secure and trustworthy environment from a certified and legitimate gaming service provider. Also a member of the Sports Betting Integrity organization (ESSA), to further strengthen the efforts for integrity and security of gaming services.
Responsible products: Continuously improving our products, we invest in innovation and development. We go beyond compliance and apply special features for the safety of our customers.
Privacy: Ensuring the privacy and protection of personal data is a crucial pillar in the design and operation of our services.
Betano implements an extensive sponsorship program, supporting sports industry, sports clubs, national teams, as well as individual athletes. We support more than 400 athletes through sports sponsorships.